Governance
Directors
Major General the Honourable Michael Jeffery AC, AO(Mil), CVO, MC(Retd)
Major General the Honourable Michael Jeffery AC, AO(Mil), CVO, MC(Retd) is a former Governor-General of the Commonwealth of Australia, and a former Governor of Western Australia. He served operationally in the army in Malaya, Borneo, Papua New Guinea and Vietnam and commanded the Army's 15,000  man 1st Division. He also served in various senior staff appointments in operations, logistics and equipment procurement.
The Hon Peter Lindsay
Peter Lindsay began a television career at Channel Seven Townsville in engineering, production, news, editorial and executive roles. He later owned and managed an electronics contracting business with a staff of 33. He was elected to the Townsville City Council for 5 terms followed by serving 5 terms in the Australian Parliament. He held a Defence ministerial portfolio with responsibility for the Defence Estate, Defence Science and Technology, the Reserves, the Defence Housing Authority and Defence cadets. He has chaired ASX listed Guildford Coal Limited and currently chairs IT services company, OriginNet  and the James Cook University Clinical Purposes Building Trust following a term as Deputy Chancellor of the University.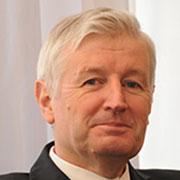 Mr Andrew Phelan FIML
Andrew Phelan is a former Chief Executive & Principal Registrar of the High Court of Australia. He was appointed by the Governor-General of Australia on the recommendation of the Justices of the Court in July 2007. Prior to this he was Executive Director of the Australian Crime Commission.
Dr Don Markwell
Don Markwell is the Head of St Paul's College at the University of Sydney. Rhodes Scholar for Queensland for 1981, he has served as Warden of Rhodes House, Oxford, Deputy Vice-Chancellor (Education) of the University of Western Australia, Warden of Trinity College at the University of Melbourne, and Fellow and Tutor in Politics at Merton College, Oxford. He has served as Senior Adviser on Higher Education to the Federal Minister for Education, and Senior Adviser to the Attorney-General and Leader of the Government in the Senate. His books include Constitutional Conventions and the Headship of State: Australian Experience (2016)
Professor Anne Twomey
Anne Twomey is a Professor of Constitutional Law at Sydney University. She has practised as a solicitor and is admitted to practice in New South Wales, Victoria, the ACT, and the High Court. She has worked for the High Court of Australia as a Senior Research Officer, the Commonwealth Parliamentary Research Service as a researcher in the Law and Government Group, the Commonwealth Senate as Secretary to the Senate Legal and Constitutional Committee, and The Cabinet Office of NSW as Policy Manager of the Legal Branch. Her most recent book is The Veiled Sceptre – Reserve Powers of Heads of State in Westminster Systems (Cambridge University Press).