CEFA Initiatives
The educational Australian Constitution Centre will include a major exhibit to be built in the High Court of Australia, Canberra. This will be complemented by a Virtual Australian Constitution Centre that will beam into every Australian classroom and incorporate a key stakeholder library.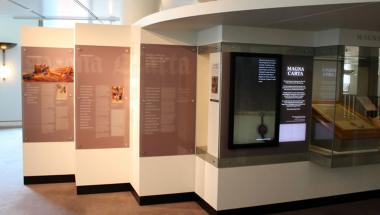 The importance of the principles enunciated in the Magna Carta cannot be underestimated. Magna Carta has influenced common and constitutional law as well as political representation and the development of Parliament.
CEFA's school initiatives are helping to improve knowledge, engagement and interest in most areas of democracy for young Australians.
Join us for the latest updates