University
University of Melbourne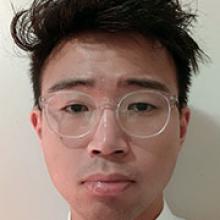 Place
5th Place
Year
Introduction
Fifth place was awarded to Nicholas Hui of the University of Melbourne for his essay in support of a system for control of the Executive's power to make war, based on the Irish "triple lock" system of consensus among the Parliament, the Executive and the United Nations Security Council.
Essay
The arrangement of our defence powers does not exist in a vacuum, nor are they monolithic; the various configurations iterated since Federation have been zeitgeists of the 'waxing and waning'[52] demands for defence. The changing modes of their operation are, when considered holistically, reflective of a nett gravitation towards increasing localisation, democratisation and accountability. Eo ipso, Parliament has, over time, increased its control and jurisdiction over defence, albeit passively. War powers are normatively executive-controlled, contextualised in the political and legal demands and characteristics of war; however, Cabinet can no longer act in a way that disregards the principles of responsible and representative government. Although the executive's control of war powers is adequate in its configuration today, the system is not perfect and cannot be guaranteed to be befitting of the democratic requirements in the future. Ameliorative reforms could therefore be implemented to strike a more even balance, preserving the equilibrium that satisfies the 'safety of the Commonwealth [and] the requirements of the people'. [53] Such is the view that permits the continued preservation of our Commonwealth, that 'prolong[s] the life of the state as long as possible, by giving it the best possible constitution'.[54]
References:
A Articles/Books/Reports
Australian Parliament Senate Legal and Constitutional References Committee, Trick or Treaty: Commonwealth Power to Make and Implement Treaties (The Parliament of the Commonwealth of Australia, 1995)
Clark, Davis, 'The Statute of Westminster and the Murder in HMAS Australia, 1942' (2009) 179, Australian Defence Force Journal 18
Clark, David, 'Cautious Constitutionalism: Commonwealth Legislative Independence and the Statute of Westminster 1931-1942' (2016) 16 Macquarie Law Journal 41
Colclough, Tanya, 'The Role of Neutrality on Irish Defence Policy Decisions: EU a Time for Change' (2008) 2(2) Political Perspectives 1
Craig, George Cathcart, The Federal Defence of Australasia (George Robertson and Co., 1897)
Department of the Prime Minister and Cabinet, Guidance on Caretaker Conventions (2018) Department of the Prime Minister and Cabinet [1.7-2.1] <pmc.gov.au/sites/default/files/publications/guidance-caretaker-conventions-2018.pdf>
Fisher, G E, 'External Affairs and Federalism in the Tasmanian Dam Case' (1985) 1(1) Queensland Institute of Technology Law Journal 157
Hacken, John, 'The Formation of the Australian Army' (2014) 55(3) Sabretache 51
Hasluck, Paul (ed), Australia in the War of 1939-1945 Series 4: Civil (Australian War Memorial, 1st ed, 1970) vol 2
Hobbes, Thomas, Of the Causes, Generation, and Definition of a Commonwealth (Oxford University Press 1998)
Joint Standing Committee on Foreign Affairs, Defence and Trade, Parliament of Australia, Australia's Overseas Representation – Punching Below Our Weight?: Inquiry of the Foreign Affairs Sub-Committee (2012)
Larkin, Phil and John Uhr, 'Bipartisanship and Bicameralism in Australia's 'War on Terror': Forcing Limits on the Extension of Executive Power' (2009) 15(2) The Journal of Legislative Studies 239
Lindell, Geoffrey, 'Authority for War (Iraq War)' (2003) 16 About the House 23
Locke, John, Second Treatise on Government (2017), Early Modern Texts, [159] <earlymoderntexts.com/assets/pdfs/locke1689a.pdf>
Maddison, James, The Federalist Papers no. 47: The Particular Structure of the New Government and the Distribution of Power Amongst its Different Parts (2008) Yale Law School Lilian Goldman Law Library <avalon.law.yale.edu/18th_century/fed47.asp>
Marshall, Peter, 'The Balfour Formula and the Evolution of the Commonwealth' (2001) 90(361) The Round Table 541
McKeown, Deirdre and Roy Jordan, 'Parliamentary involvement in declaring war and deploying forces overseas' [2010] Parliamentary Library Information, Analysis and Advice for the Parliament
Menzies, Robert, 'War Powers in the Constitution of the Commonwealth of Australia' (1918) 18(1) Columbia Law Review 1
Rousseau, Jean-Jacques, 'On the social contract or the principles of political right' in Matthew W Maguire and David Lay Williams (eds) and Ian Johnston (trans), Jean-Jacques Rousseau: Fundamental Political Writings (Broadview Editions Press 2018) 197
Sampford, Charles and Margaret Palmer, 'The Constitutional Power to Make War: Domestic Legal Issues Raised by Australia's Action in Iraq' (2009) 18(2) Griffith Law Review 350
Sampford, Charles, 'A Better Westminster Way to War? The Pro-ANZUS Case for an Inquiry into Iraq and Australian War Powers' (2012) 10(9) Viewpoint 30
de Secondat, Charles ('Montesquieu'), The Spirit of Laws (Batoche Books 2001)
Senate Foreign Affairs, Defence and Trade Legislation Committee, Parliament of Australia, Defence Amendment (Parliamentary Approval of Overseas Service) Bill 2008 [No. 2] (2010)
Secretary of State for Justice and Lord Chancellor, 'The Governance of Britain: War Powers and Treaties: Limiting Executive Powers' (Consultation Paper No 26, Parliament, 25 October 2007)
B Cases
Australian Communist Party v Commonwealth (1951) 83 CLR 1
Barton v Commonwealth (1974) 131 CLR 477
Brown v West (1988) 169 CLR 195
Davis v Commonwealth (1988) 166 CLR 79
Ling v Commonwealth (1994) 123 ALR 65.
Kowarta v Bjelke-Peterson (1982) 153 CLR 168
Welsbach Light Co of Australasia Ltd v Commonwealth (1916) 22 CLR 268
C Legislation
Australian Constitution
Colonial Laws Validity Act 1865 (Imp) 28 & 29 Vict
Defence Act 1903 (Cth)
Defence Act 1990 (NZ)
National Defence Act, RSC 1985
Sankey v Whitlam (1978) 142 CLR 1
Seat of Government (Administration) Act 1910 (Cth)
Statute of Westminster Act 1931 (Imp) 22 & 23 Geo 5
Statute of Westminster Adoption Act 1942 (Cth)
D Treaties
Convention Relative to the Opening of Hostilities, signed 18 October 1907 [1997] ATS 6 (entered into force 21 February 1997)
Definition of Aggression, GA Res 3314, UN GAOR, 6th Comm, 29th Ses, 2319th plen mtg, Agenda Item 96, UN Doc A/RES/3314 (14 December 1974)
Vienna Convention on Diplomatic Relations, signed 18 April 1961, 500 UNTS 95 (entered into force 24 April 1964)
E Other
Australia, Parliamentary Debates House of Representatives, 20 March 2003
Australasian Federation Conference, Sydney, 6 April 1891
Australian Government, Department of Foreign Affairs and Trade, Roles and Responsibilities of Embassies and Other Representative Offices, Department of Foreign Affairs and Trade <dfat.gov.au/about-us/department/Pages/roles-and-responsibilities-of-embassies-and-other-representative-offices.aspx>
Balfour, Arthur, 'Inter-Imperial Relations Committee: Report, Proceedings and Memoranda' (Paper presented at Inter-Imperial Relations Committee, Whitehall Gardens, 18 November 1926)
Charter of the United Nations
Commonwealth, Commonwealth of Australia Gazette, No 9, 20 February 1901
Commonwealth, Parliamentary Debates, Senate, 10 February 2005
Commonwealth, Parliamentary Debates, Senate, 4 March 2015
Cook, Joseph, 'Australia is at War' (Speech delivered at an Election Campaign, Horsham, Victoria), 1 August 1914) <https://www.abc.net.au/news/2014-08-04/world-war-i-australian-reaction-t...
Defence Amendment (Parliamentary Approval of Overseas Service) Bill 2008
Nelsen, Brendan, The Role of Government and Parliament in the Decision to Go to War, Parliament of Australia, <https://www.aph.gov.au/About_Parliament/Senate/Powers_practice_n_procedures/pops/pop63/c01>
Parliament of Australia, Infosheet 14 – Making Decisions – Debate and Division, Parliament of Australia <aph.gov.au/About_Parliament/House_of_Representatives/Powers_practice_and_procedure/00_-_Infosheet/Infosheet_14_-_Making_decisions_-_debate_and_division>
War Powers Resolution, HJ Res 542, 93rd Congress (1973)